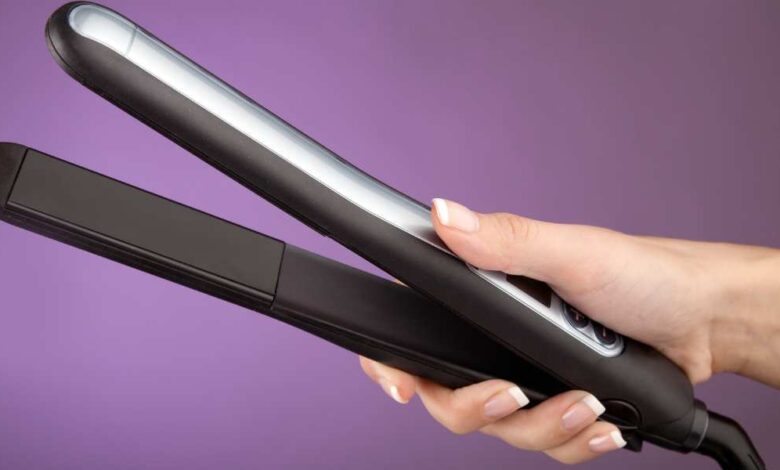 Corioliss is a company dedicated to manufacturing and selling the Corioliss hair straightener, founded in 2002. The company has a wide range of unique and innovative products and currently offers a series of award-winning models. This has made it a leading company in the sector and one of the best solutions for stylists and clients. Their notoriety multiplied in 2010 when Michelle Obama's stylist declared Corioliss hair straighteners her favorite.
There is a wide range of Corioliss hair straighteners available today, and you are sure to find one that will help you achieve the type of hairstyle you are looking for.
See our different comparison: The best hair straighteners for men in 2023: Comparison
Corioliss C3 or C2, or C1 hair straighteners?
Corioliss offers a wide range of hair products, including its award-winning Corioliss titanium and even infrared hair straighteners.
The choice of colors is vast, and overall, the price is more than reasonable for the quality offered, which is an advantage that positions the Corioliss brand very well in all quality/price comparisons.
After almost 15 years of manufacturing hair straighteners, Corioliss is constantly evolving its products. They can reach high temperatures in seconds if your hair requires it (remember that it is best to work at the lowest possible temperature so as not to damage the strand on which you apply the heat).
There are also Corioliss straighteners that incorporate infrared, which makes them much less damaging to the hair. Currently, the main models of Corioliss straighteners are the Corioliss C3, the Corioliss C2, and the Corioliss C1. We also find less popular models that we will also present to you.
Corioliss C3 Hair Straightener Flat Iron Professional for Hair Titanium Plates
The Corioliss C3 is a hair straightener available in various models and finishes.
This hair straightener uses ultra-smooth, extra-long, polished titanium solid plates that provide smooth gliding to reach temperatures up to 235°C. Its most outstanding features are:
Silver particle nanotechnology to eliminate 99.9% of bacteria.
 Negative ion technology to prevent static electricity
 Ergonomic, light, and elegant design to achieve any hairstyle
 You can achieve extreme smoothing, defined curls, waves, etc.
Corioliss C1 Flat Iron Hair Straightener Professional Titanium Plates Temperature Control 
Corioliss C1
This professional straightener uses titanium technology to achieve a perfect finish in just one pass. It stands out as a hair straightener with titanium plates with a length of up to 11 cm.
In addition, they are ultra smooth, and their temperature reaches 210°C in just 20 seconds.
Other relevant characteristics are:
Nanotechnology is based on silver particles that eliminate almost all bacteria.
 Negative ions for soft, silky, and shiny hair without static electricity.
 Ergonomic design and style are easy to use, lightweight, and ideal for all styles.
 Achieve any hairstyle: defined curls, waves, updos, straight bangs, voluminous roots, etc.
 Digital temperature remote control with LCD
 A 4.2-meter cord with a swivel base is ideal for professional hairdressers
 Automatic safety mode to turn off the plates after 30 minutes of inactivity
Corioliss C3 Hair Straightener Flat Iron Professional for Hair Titanium Plates 
Corioliss C3
This range of Corioliss hair straighteners is available in different designs. This type of straightener combines advanced technology with a sleek and visually appealing design. It is ideal when you want to achieve perfect straightening, curls, waves, or even curls.
Thanks to its titanium technology, the plates glide easily, and the results are immediate in a single pass.
The main features are:
Avoid static electricity with negative ion technology.
 Far infrared heat
 Possibility to rotate the cord 360°.
 Soft Touch housing for easy handling
 Dual voltage for use anywhere
 Digital temperature controller
Bed Head Wave Artist Deep Waver | Combat Frizz and Add Massive Shine for Beachy Waves
Bed Head Wave Artist Deep Waver
The Bed Head Wave The Big Wave straightener is a model that allows you to get big and spectacular waves in your hair and beautiful curls in a super easy and fast way.
This type of straightener has a ceramic coating and U-shaped plates that make it easy to shape your hair. It also has a lock and release button, making it easy to store and transport.
Thanks to the negative ion technology used in Corioliss straighteners, static electricity is eliminated from the hair.
Here are some of its main features:
It has a peculiar shape, allowing us to shape the hair automatically.
 It includes a temperature controller ranging between 150 and 210 degrees (190 is enough to achieve a good effect).
 Power on/off button
 Fast heating in just seconds
 Includes a heat guard to prevent burning your fingers.
 It's extremely easy to use, and all the reviews I've read so far are overwhelmingly positive.
And if you plan to travel to another country, you don't have to worry because it's compatible with universal voltage, so you can use it anywhere in the world.
May you like The 6 Best Facial Cleansing Brushes of 2023: Comparison
Corioliss C1 Flat Iron Hair Straightener Professional Titanium Plates Temperature Control
Corioliss Titanium
The Corioliss also offers a Titanium straightener. This hair straightener uses titanium plates and has a compact and ergonomic design, ideal if you are often on the go.
This is a professional hair straightener designed for easy home use. It has three temperature settings per LED and can also be used anywhere in the world thanks to its dual voltage with global compatibility.
Corioliss City style
Another of the Corioliss hair straighteners is the Citystyle model. This is a natural hair straightener designed for use on all hair types.
Its plates are perfectly aligned, and we can achieve fantastic results since it is made of titanium.
Our hair will be soft and smooth, with a beautiful shiny finish and a healthy look with much less effort and avoiding unnecessary tugging.
Unlike conventional straighteners on the market, which can damage your hair due to too much or too little heat, Corioliss straighteners have a temperature setting.
Therefore, they are suitable for different hair types, and there is no risk of burning because you control the heat you want to apply and can create the hairstyle of your choice.
Choose a Corioliss or GHD straightener.
My clients often ask me my opinion on whether to buy Corioliss or GHD hair straighteners.
From my personal experience as a professional hairstylist and my clients' reviews of Corioliss straighteners in terms of styling results, a Corioliss C3 straightener is probably as good as a GHD straightener in terms of results, as both deliver precision plates for perfect straightening, plus temperature controls and the ability to create any hairstyle.
The big difference is in the exterior design of the product. While GHD opts for more minimalist designs, Corioliss offers a range of colors and patterns to define your style before you even turn on your straightener.
Here is a different comparison of GHD guild brushes
Now, although Corioliss straighteners do not offer bad performance in hair care, in this area, they do not reach the level of GHD straighteners, which are the ones that protect our hair the most. Hair.
If you are looking for a quality straightener at a reasonable price, Corioliss straighteners are one of the best value-for-money options.
Read More
Best Hair Straighteners: 2023 Comparison of the best models
The 3 best professional hair straightener that does not damage your hair: Comparison 2023
Straightener for short hair: Comparison and Opinion Mini straightener 2023
Best Hair Straightener for Curly Hair: Comparison of the best models of 2023