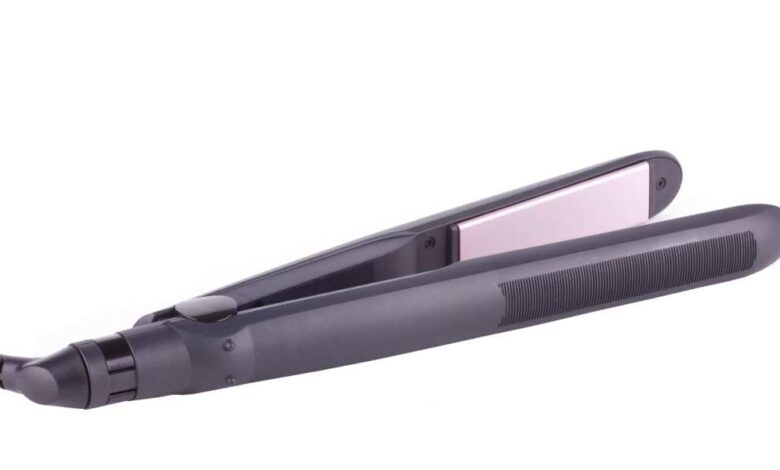 Do you wanna buy a Cheap Hair Straightener?
If you've come to this page, it's probably because you're trying to save a few bucks without giving up on a good hair straightener. That is why in this article, we present to you the best quality affordable hair straighteners.
Is there a good and cheap hair straightener or not?
In general, a very cheap hair straightener can hardly be classified as good because one of our main criteria for classifying it as such is, among other things, whether the plates are made of ceramic or 100% titanium. And that makes the product very expensive.
However, we know there are also quality differences between cheaper hair straighteners and that not everyone can afford a high-end hair straightener (like GHD straightener models).
In this post, to include more affordable hair straighteners, we have selected models that incorporate good materials ( ceramic or titanium ) but only in the form of a coating. None of them will have 100% of the listed material.
And without further ado, the straighteners between 30 and 60 euros offer good results.
Cheap hair straightener: The best sales of the moment on the internet
Cheap hair straightener: Comparison
Remington S8540 Keratin Protect Straightener
Remington Keratin Therapy: A cheap high-end straightener
This Remington model is one of the best sellers, and it's no wonder.
In addition to a ceramic coating, the brand has added a keratin treatment, giving the hair a beautiful shine after use. Although after the first few uses, the effect fades.
The plates are not 100% ceramic. However, in this case, we have not observed or recorded any wear of the ceramic coating after intensive use.
In addition to having a swivel cord, the straightener has slightly rounded edges and an adjustable temperature of up to 230°C in 15 seconds, which saves you time.
The biggest drawback we see in everyday use is that the top plate has a partition in the middle, which houses the heat protection sensor, and although the dishes are floating, this can prevent them from slipping as quickly.
Here is the best comparison of the Corioliss hair straighteners brand
Pros
Ceramic coating (not 100% ceramic).
 High-quality protective cover
 No overheating
Cons
Less smooth sliding.
 No automatic shutdown.
BaBylissPRO Nano Titanium Digital Straightener, 1 Inch
BaBylissPRO Nano Titanium: A good affordable straightener
This BaBylissPRO Nano Titanium model also presents a surprising quality-price ratio: floating plates with a ceramic coating to which tourmaline and keratin have been added for better hair protection and a smooth finish without frizz or static electricity.
Floating plates adjust to the thickness of your hair, and their rounded edges make them especially useful when you want to create waves or curls.
It has a wide adjustable temperature range (130°C to 230°C), so you can choose the ideal setting for your hair type, and if you want precision styling, you won't burn your fingers thanks to its cold tip.
Like the other models, it has a swivel cord and a universal tensioning system.
It also has a plate locking system and protection for easy storage.
The biggest downside is that it takes a bit longer to heat up than the other models in the selection (about a minute), and like the other models in this selection, the plates only have a ceramic coating, and if it wears out with use, it could damage your hair.
Pros
Ceramic+tourmaline and keratin (not 100%)
 Floating plates
 Adjustable temperature
 Cold tip
Cons
Takes longer than other models to heat up (1 minute)
 No cover included
Hair Straightener, Flat Iron 2 in 1 Straightener Curler with 3D 1 Inch Floating Plates Ceramic Tourmaline 
ElctriBrite: For those on a tight budget
This is the cheapest straightener in our ranking. This is a very basic but decent model.
Its ceramic and tourmaline coating allows it to glide smoothly without pulling on the hair. However, the plates are not 100% ceramic, so if they wear out, you will need to stop using them to avoid damaging your hair.
Another advantage is that the plates have a locking system that protects them from damage and makes them easy to store.
The plates reach a temperature of 210°C for easy styling; this temperature is quite high and is not adjustable, so we only recommend it if you have thick, resistant (uncolored) hair. However, this temperature will allow you to achieve good results regardless of the style you are looking for.
However, since it does not have tilting plates, the pressure on the hair will be less, so it will take more passes to obtain a good result, and, at this temperature, you will have to be very careful not to damage your hair.
Another disadvantage is that it can overheat outdoors, so it is advisable to use it with thermal gloves. However, considering their price, they are a good option if you are on a tight budget.
Pros
Ceramic+tourmaline (not 100% of these materials)
 Price
 Long swivel cable
Cons
Temperature not adjustable
 No tilting plates
 Overheated
Can I adjust the temperature of my straightener as I want?
Sure! You are free to adjust the temperature of your straightener depending on the type of hair or the intensity of the desired straightening.
Do all straighteners turn off by themselves if you need to remember?
Most of the best straighteners are equipped with a technology that allows them to switch off after 60 minutes of inactivity.
Can I use my straightener on highlighted or colored hair?
Yes, your straightener can be used on highlighted or colored hair. It can also adapt to wigs or natural extensions.
How long does straightening take?
A good smoothing lasts at least 24 hours and can be kept for 2 to 3 days by making a few touch-ups.
Are hair straighteners effective in Brazilian straightening?
If you have already gone to the hairdresser for Brazilian smoothing, your straightener can be used for small touch-ups.
My hair straightener no longer works. Can I return it?
To provide you with the best after-sales service, the major brands offer a guarantee of at least three years for their product.
How much does a steam straightener weigh?
The characteristics specific to each model of straightener are available on a descriptive sheet present with the product and in its description on the internet.
What is the difference between a classic straightener and a steam straightener?
The advantage of straightening with a steam iron is that it hydrates your hair and keeps it silky. The classic straightener requires some additional beauty care to achieve the same result.
How to set your hair straightener to the right temperature?
You can adjust the temperature of your device by pressing the + and – buttons.
Do I need to apply a heat protectant to my hair?
This is not necessary but highly recommended to keep hair healthy.
Read More