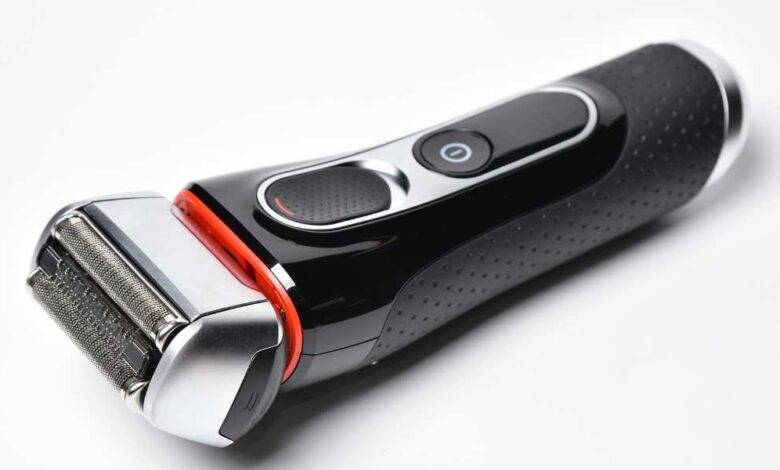 If you're looking for the best value Braun shaver for men, you've come to the right place. We are dealing with a type of product for which there is a price gap between low-end and high-end products.
In this article, we will not introduce you to the most expensive products but the best in terms of value for money. Therefore, you will see products with very different prices. Each has arrived in our ranking because it stands out in its range.
Best Braun shaver for men: Best models Comparison
Here are the Best Braun shaver for men we compare in this article
Braun Electric shaver for Men, Series 9 9390cc, Precision Beard Trimmer
Braun Electric Razor for Men, Series 7 790cc Electric Shaver with Precision Trimmer, Rechargeable,
Braun Beard Detail Trimmer, Hair Clippers for Men, Cordless & Rechargeable
Braun Hair Clippers for Men 9-in-1 Beard, Ear and Nose Trimmer, Mens Grooming Kit
Braun Series 9 9297cc Razor with Cleaning and Charging Station
Braun Series 9 Electric Shaver for Men 9292cc
1- Braun Electric shaver for Men, Series 9 9390cc, Precision Beard Trimmer
🏆Braun Shaver Series 9 9390cc🏆: The best Braun shaver
The Braun Shaver Series 9390cc (Wet & Dry) is, in our experience, the best electric razor on the market, as it combines all the features you would expect from a top-of-the-range device.
The five cutting elements are mounted on a 10-position oscillating head, allowing maximum adaptation to all face shapes. The new advanced 32-bit chip also automatically adjusts the speed according to the density of the beard.
The result is a flawless, close, and, above all, smooth shave – best for sensitive skin.
The 9390cc also comes with a leather travel pouch, a Clean & Charge Pro station (with one cartridge), and a brush.
The price is undoubtedly high, but for those who want to save a little money, we recommend, if available, the 9385cc, which differs only in its materials of manufacture.
Pros
The best razor on the market
 The speed ​​that adapts to the beard
 cleaning station
 Leather pouch
Cons
The price
2- Braun Electric Razor for Men, Series 7 790cc Electric Shaver with Precision Trimmer, Rechargeable,
Braun shaver Series 7 790cc: The best Braun shaver with excellent value for money
The price of the Braun Shaver Series 7 790cc is more than reasonable, considering the excellent shaving results. You only have to pick it up and look at the construction, finish, and materials to realize that this is a top-of-the-line razor.
It provides a good shave, although a few more passes will be needed for a perfect shave. It allows wet shaving and a very smooth glide – one of the best in this regard!
This also comes with a very innovative and helpful cleaning station. It also comes with a case and a charging base. However, you cannot charge it while in use. It's a powerful machine, but there's no abysmal leap compared to this brand's 5 and 7 series, although its evolution is noticeable.
It is also a little louder. With more power, we will inevitably have to assume this disadvantage.
Pros
High-end affordable.
 They have no jolts and adapt very well to the face.
 Very powerful.
 cleaning station
 Quality case and base.
Cons
Very quiet.
 It cannot be charged while in use.
3- Braun Beard Detail Trimmer, Hair Clippers for Men, Cordless & Rechargeable
Braun Beard: The best Braun multi-function shaver
The Braun Beard is the big brother of the Braun MGK5080 shaver.
The main differences are that the blades are 100% metal and lighter. This translates into a better shaving experience: better glide and shave.
Many of us hoped this new model would come with a pouch to store all the accessories. Unfortunately, this is not the case. However, it comes with a very convenient charging base.
Like the previous model, it's an all-in-one: it shaves body hair and sensitive areas, shaves and trims beards, nose and ears, and cuts hair. That's why we ranked the Braun Braun Beard among the best models for body shaving. This will make this trimmer a perfect body trimmer. Some users complained that the supplied combs were a bit sharp, which could have been easily remedied if the tips had been rounded more.
Pros
Blade quality: Fairly smooth shave.
 Multifunctional.
 Excellent autonomy.
 Quick charge in 1 hour.
 Waterproof.
Cons
Without a case but with a charging base.
 Not suitable for cutting hair.
4- Braun Hair Clippers for Men 9-in-1 Beard, Ear and Nose Trimmer, Mens Grooming Kit
Braun Hair Clippers: The cheapest multifunctional Braun shaver for men
The Braun Hair Clippers stand out from other shavers. It's a tremendous all-around razor.
It shaves body hair, sensitive areas (such as armpits and genitals), nose and ears, shaves and trims beards, and cuts hair. All this is achieved thanks to 4 combs, three shaving heads, and one extra razor blade.
It's not a high-end razor, so you'll need a few more strokes for a perfect finish, mainly because its power is more limited than the others. Compared to its little sister, the Braun MGK3085, the main difference is its longer battery life: up to 100 minutes! It is well above average.
It has a super fast charging function; you can fully charge it in just 1 hour. If you set it for 5 minutes, you will have enough battery life for a full face shave. As it is waterproof, it is not possible to use it in the water while charging (risk of electrocution).
Unfortunately, there is no stand or base to put it down after use. In this specific case, this is a relatively minor inconvenience as you will need to find a solution to store the large number of combs and heads included. However, it comes with a fabric case for storage and travel, but it leaves a bit to be desired as it doesn't protect it very well, is flexible, and the materials are of low quality.
Pros
Multifunctional.
 Excellent autonomy.
 Quick charge in 1 hour.
 Waterproof.
Cons
No storage base.
 The case could be of better quality.
5- Braun Series 9 9297cc Razor with Cleaning and Charging Station
Braun Shaver Series 9 9297cc: A gold-colored Braun shaver for men
The Braun Shaver Series 9 9297cc is a gold-colored shaver. It has five specialized shaving components that work together with Sonic technology to make shaving any beard easier. This SyncroSonic technology achieves 40,000 shaving strokes per minute for a cleaner, better-shaven look.
With less skin irritation and more hair to cover, this electric razor can provide a less painful shaving experience. It has also been designed to identify different hair types for better handling and better shaving ability. Men who are always on the go but need to look groomed and proper will not need to put on foam or wet their beard to use it since it can be used on dry beards or wet.
It has also been tested on 3-day beards and delivered excellent results with no issues in the process. It's a sleek, compact, and convenient electric shaver that promises professional results with its 160 times-per-second shaving power.
This Braun shaver is a great item, especially for men with tough beards.
Pros
It can be used on wet or dry hair
 Compact and easy to use
 Powerful blades that shave smoothly
 Less skin irritation
 Waterproof
 Gold color
Cons
A little too expensive
6- Braun Series 9 Electric Shaver for Men 9292cc
Braun Series 9 9292cc Wet & Dry: A Braun shaver Series 9 without a base (therefore cheaper)
As a 9-series model from Braun, you can only expect quality from the 9292cc. As the 's' in the name suggests, this is a basic shaver without the usual cleaning station found on other models. The manufacturer of this product claims that it has been tested on three-day-old bears and found effective when cutting hair.
It uses patented SyncroSonic technology, which can read and adapt to your beard type up to 160 times per second, giving the extra power needed. Although it does not have a cleaning station, it has a charging stand that never lets you run out of battery.
People also ask about the best hair clipper comparison.
Pros
Comfortable to use
 Effective in cutting hair
 Five specialized shaving elements
 Patented SyncroSonic technology
 100% waterproof
Cons
No station
The different ranges of Braun Shavers (Series)
Braun Shaver Series 1
A Braun Series 1 shaver is an entry-level device. They generally offer few accessories. In addition to the shaver, you receive a charger, a protective cap for the shaving head, and a cleaning brush. The shaving foil consists of a single part and is movable to adapt to contours. The devices are waterproof and can therefore be cleaned under running water.
Braun Shaver Series 3
The shaving head of the Braun Shaver Series 3 devices consists of three parts. Here, two moving shaving foils surround a centrally-mounted trimmer. This allows the hair to be cut before the shaving foil cuts it. An indicator light indicates the battery charge status. Some models in this range are available with a cleaning station. Additionally, some Series 3 devices, such as the Braun ProSkin 3040s electric shaver, carry the Wet & Dry label and can also be used with shaving foam.
Braun Shaver Series 5
The shaving head of the Braun Shaver Series 5 has the same design as the Series 3, but it is also swiveling. This provides a smoother shave that requires fewer strokes. The shaving head is lockable. It can be locked in five positions to provide optimum comfort for each user. There are also appliances with the Wet & Dry function in this range and appliances with a cleaning station.
Braun Shaver Series 7
Braun Shaver Series 7 have the same shaving head as Series 5 devices. However, they have additional features, such as Active Lift technology, whereby the primary trimmer is designed to lift lying hairs and capture them. The shaving head also uses sound waves to straighten hairs for optimal coverage. All devices in this range have more powerful batteries. Some models of the Braun 7 series are equipped with a cleaning station or have a Wet & Dry function.
Braun Shaver Series 9
Series 9 razors have a shaving head modified once again from the other series. It has a second trimmer between the shaving foils. The motor of the shaver allows up to 40,000 movements per minute. All Series 9 shavers come with a cleaning station (plus a spare cartridge), which can also be recharged. Series 9 Wet & Dry devices can be used in the shower.
Braun CoolTec
As the name suggests, Braun's CoolTec shaver has a cooling unit that can be activated separately to contain the heat generated during shaving. This helps to avoid typical skin irritations. All CoolTec devices are waterproof and come with a cleaning station.
Braun WaterFlex
The devices in the WaterFlex range are intended for people who prefer to shave in the shower. They are entirely waterproof and equipped with a rubberized handle that allows them to be gripped safely, even with wet hands. A charging cradle or cleaning station is not provided for WaterFlex shavers. Back to the menu. ↑
Best Braun Electric Shavers Buying Guide
Here are the questions you should ask yourself before buying a Braun electric shaver for men. However, this is honest advice that you can apply to any razor.
What is your budget?
A good Braun electric shaver costs between 200 and 400 euros. Some Braun models go up to €550. However, don't worry, there are a few exceptions, and we've included them in our review, as you will have seen.
Knowing that these are good razors and, therefore, high prices, it is advisable to keep an eye on Amazon's offers to avoid paying more than what is strictly necessary. You can get real bargains by finding discounts of up to 50%.
What type of head do I need: rotary or screen?
Rotary heads have between 3 and 4 circular blades that perform the cut by rotating on their central axis.
These are the heads we recommend for thick hair and less even beards, where hair grows in all directions. On the other hand, these razors are less gentle on the skin and can irritate the face and cause occasional tightness. However, this may change depending on the model.
Grid heads are those where the blades are placed one above the other. They cut the hairs when they move horizontally.
These generally allow for a closer shave and are gentler on sensitive skin, but their main downside is that they can be less durable.
Again, it depends on the model, and as you can see, Braun is very committed to this technology.
Do you have sensitive skin?
The new razors bear little resemblance to those of a few years ago, much more protective of the skin:
High-Frequency Vibration: Today's premium razors produce up to 10,000 beats per minute to minimize irritation and make the shave as close as possible.
 Built-in heat: High-end razors also heat the blades, so they glide smoothly across your face. Like when you're in the shower with hot water.
 Rounded blade shape and materials: Most edges are of higher quality, which can be seen in the round finish of the blades, which minimizes pinching and friction.
Are you looking for a very close shave with minimal strokes?
The main difference between a high-end razor and the others lies precisely in this factor. High-end razors are the ones that require the fewest strokes, although it is true that they do not work miracles, and you will never get the same effect as with a manual blade. Remember that this is something that we usually address in our analysis of each model. Take a good look to see if this is what you are looking for.
What heads do you need?
Again, it depends on the user.
If you know in advance that you will use it to shave your face and a little more, don't think twice. The default head is the one for you. The rest will be left hanging and collecting dust in a drawer in the bathroom.
However, some users wish they could remove the hairs that appear on their noses and ears. The best way to do this is to use a unique shaving head.
Shaving sensitive areas, e.g. genitals and armpits, requires a unique shaving head.
You will need a razor with a regular trimmer blade for body shaving (non-sensitive areas) or head shaving. However, some people also use their high-end facial shaver to shave their heads, as with the Braun Series 9 9395cc.
If you are looking for a solution to trim your beard or cut your hair, look for a razor equipped with removable combs of different sizes.
Check the cut sizes carefully. You may need help to adjust them to the extent you want.
In this article, we focus on face shaving. If you want to know a little more about other types of shaving, we invite you to consult the following articles:
Wireless or wired, what autonomy?
Most electrical products we replace with others are usually due to battery wear. The solution? Some users prefer corded razors. These are the rarest, to be honest because batteries have come a long way.
Either way, there are cordless shavers that you can use while charging. If they are waterproof, it will not be possible to do both simultaneously, as manufacturers usually limit this feature to prevent electrocution accidents.
Most have more than an hour of use, even up to 3 hours.
Should it be waterproof?
It is not necessary as such, but wet shaving is highly recommended. If you haven't tried it, we can assure you it makes a difference. The best time to shave is when you've had a hot shower, and your pores are more open.
There's no doubt: it's a good thing that it can be used wet, and not all razors allow it. But if it's not something you enjoy, it's a feature you can do without.
Read More