Beauty
The 6 Best Concealer Creams of 2023: Comparison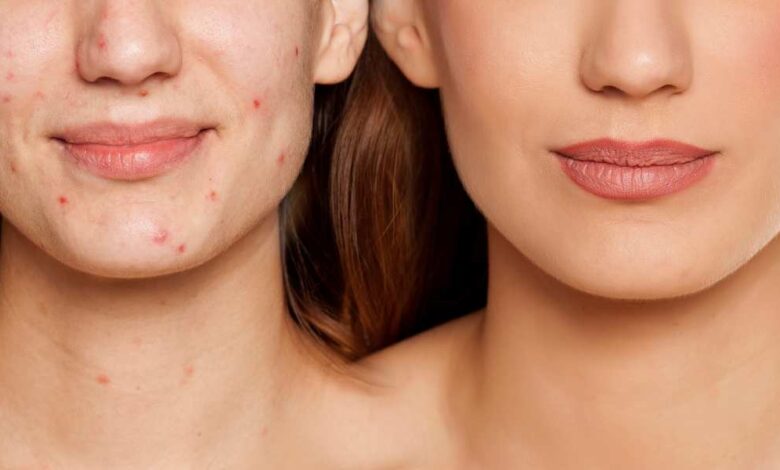 Concealer Cream:
The presence of dark circles under the eyes is a symptom of aging skin, whether due to daily stress, a lack of rest, or a certain genetic predisposition. Your eyes look tired, and your facial expression is dull.
Concealers moisturize or nourish the skin, decongest and depuff it, and even subtly depigment it to give it a more uniform color.
What you need to know before buying a concealer cream
The active ingredients are the key to the success of a good cream. Know the type of dark circles you have to apply the most suitable product. AMONG THE MOST VERSATILE INGREDIENTS ARE vitamin C, serums, hyaluronic acid, and retinol.
Age is important. By age 25, you need extra hydration; by age 50, you should invest in products that promote collagen production.
Concealer creams tend to be expensive and sold in small quantities. 20 ml is a good average for treatments, and 10 ml for products intended to correct dark circles under the eyes.
The best concealer creams: Comparison
The three best-selling concealer creams of the week on Amazon
1- ISDIN K-Ox Under-Eye Brightening Cream for Puffiness and Dark Circles with Vitamin K and Hyaluronic Acid
ISDIN Isdinceutics K-Ox Eyes: Cream for dark circles with a ceramic applicator for precision treatment
The ISDIN Isdinceutics K-Ox Eyes format is designed so that you do not have to use your fingers to apply it. This solution is ideal for men or women with sensitive skin or eyes, as it is much more hygienic.
Thanks to the cooling ceramic applicator, the product reaches the area you want to treat. As the main goal is to depigment dark circles under the eyes, this is an excellent system for targeting the darker areas.
It is also a refreshing cream based on hyaluronic acid, vitamin K oxide, alkoxyl, and Eyeliss, a combination of active molecules that reduce puffiness and prevent their appearance.
It is a concentrated treatment with long-term effects, so be patient! The most immediate results are mainly at the level of decongestion of the skin. I also recommend that you use an additional moisturizer because, on this point, this cream could be better.
BELLA AURORA EYES CONTORNO DE OJOS CORRECTOR 15ML
Bella Aurora: The Best Concealer Cream
Are you looking for a powerful anti-aging treatment focused on skin pigmentation? Bella Aurora offers a specific line to fight against dark circles, with an excellent quality-price ratio.
On the one hand, it uses firming active ingredients such as Persian silk tree and seaweed extract. On the other hand, it uses depigmenting lactic proteins in an odorless cream with a melting formula for day and night use.
Note this: none of Bella Aurora's depigmenting products are photosensitive. What does that mean? This means that you can use them in both winter and summer without any problem. A face was full of vitality 365 days a year.
CeraVe Eye Repair Cream | Under Eye Cream for Dark Circles and Puffiness | Suitable for Delicate Skin Under Eye Area | 0.5 Ounce
CeraVe Eye Repair Cream: A natural tri-formula to fight wrinkles, puffiness, and dark circles under the eyes
It is one of the leading brands of natural cosmetics. It always uses at least 90% plant-based ingredients in its products to offer a vegan formulation.
In the case of this 3-in-1 eye contour, she opted for a combination of quinoa, based oil, queen bee peptide, ginkgo balboa, and hyaluronic acid. The result is a decongestant, soothing, and hydrating blend with a very light texture.
If you don't wear makeup or put a lot of products on your face, this is a cream for you. It is only applied at night, contains the essential ingredients of a good concealer treatment, and is also designed to help reduce puffiness and wrinkles.
If you need extra hydration for your face or more toned skin, Shiave has a range of anti-aging, lifting, and nourishing face creams.
Filorga Optim-Eyes Eye Cream, Revitalizing 3-in-1 Skin Treatment for Rapid Reduction of Dark Circles
Filorga Optim-Eyes: Cold eye contour to conceal imperfections, illuminate and hydrate
Sometimes the problem of dark circles under the eyes is aggravated by skin that lacks tone. This unisex eyeliner is suitable if you want to combat dullness.
It is suitable as a solution for tired eyes. It has a much more effective toning effect if applied cold, as some users recommend.
Be careful when buying because the manufacturer changed its formula a while ago. The new version has a lighter texture and is easier to apply. Despite this, it is a product that fades relatively quickly.
Brickell Men's Restoring Eye Cream for Men, Natural and Organic Anti-Aging Eye Balm To Reduce Puffiness, Wrinkles, Dark Circles
Brickell Men's Products: Best Concealer Cream for Men
Brickel's brand has a specific proposal for men concerned about the contour of their eyes. This balm-like product is intended to repair men's skin, which is most damaged by time and environmental factors.
Essential trio: hyaluronic acid, caffeine, and vitamin C. It manages to hide wrinkles, reduce inflammation and unify the color. It has a very subtle scent of green tea, which reinforces this product's organic and natural composition (aloe, MSM, amino acids…).
ISDIN K-Ox Under-Eye Brightening Cream for Puffiness and Dark Circles with Vitamin K and Hyaluronic Acid
ISDIN: Instant effect concealer cream with a natural formulation
If you like to take care of your skin but are not a fan of chemicals, the "Puffiness and Dark Circles Remover" option is one of the most natural in this comparison. It is made with natural ingredients that protect sensitive skin and is suitable for both boys and girls.
Its double-action recipe against puffiness and dark circles includes mineral clays, microalgae, and caffeine. While it's a nice blend to the touch and admittedly hides dark circles well after a stormy night's sleep, I found it too drying.
I wouldn't use this eye cream as a long-term treatment, only for occasional use, partly because of the high price. However, the instantaneous change is quite noticeable.
How to choose an effective concealer cream?
The skin around the eyes must be treated on several fronts. Keep in mind that dark circles under the eyes are not the same as bags under the eyes, and they have nothing to do with those little wrinkles on the sides called crow's feet.
Concealer creams are specific products in the treatment of eye contours.
Most products for dark circles under the eyes serve multiple purposes at once. Just make sure the product you buy contains the right ingredients for the effect you are looking for on your skin.
There are also a variety of textures. There are lighter or denser products in gel, balm, serum, or retinol cream. The active ingredients and the type of use (day, night, or combined) significantly influence the presentation formula.
What are the most common ingredients in concealer products?
The success and effectiveness of a good concealer cream lie in knowing how to choose the right product for your skin's needs. The most common active ingredients of this type of treatment are:
Vitamin K: a powerful antioxidant that promotes tissue renewal.
 Vitamin C: Commonly used in vitamin C serums for the face. It strengthens collagen and masks hyperpigmentation.
 Vitamin E: is an antioxidant and preserves collagen and elastin in the skin.
 Hyaluronic acid: promotes cell renewal and fills in wrinkles.
 Ceramides: protect the skin against external agents and keep it hydrated.
 Sun Protection: Blocks UVA and UVB rays to slow skin aging.
 Caffeine: improves microcirculation and reduces puffiness.
 Retinol: can also be found in creams containing retinol. It improves skin tone and reduces inflammation.
 Niacinamide: limits the synthesis of melanin to prevent the appearance of dark spots.
 Hydroxy acids: facilitate the elimination of dead cells and tissue regeneration.
Are dark circles under the eyes all the same?
Before buying an eye contour product, determine the type of dark circles you suffer from:
Dark circles under the eyes: they have a vital hereditary component and worsen with bad habits (lack of sleep, smoking, excessive stress, etc.). They are characterized by the darkening of the skin under the eyes due to increased skin melanin. The best products for dark circles under the eyes of this type contain depigmenting active ingredients (hydroquinone, tranexamic acid, vitamin K, etc.).
 Dark circles under the eyes: you can identify them by the presence of small veins on the skin's surface. The blood vessels became more visible due to inflammation and insufficient drainage. You need products that reduce inflammation, decongest, stimulate microcirculation and rehydrate the skin. Concealers under the eyes with a cooling effect are very useful.
 Open circles under the eyes are commonly called "valleys of tears" because they form a hollow furrow under the eye. They are mainly treated with hyaluronic acid, but sometimes creams are not enough, and infiltrations are necessary.
When should you apply products against dark circles under the eyes?
As with any cosmetic treatment, results are not immediate. It takes patience and perseverance to start seeing the effects of concealer creams.
It is usual to start with intensive day and night treatment for several weeks and then continue with day or night maintenance treatment. The skin must be spotless before applying the product.
The eyeliner is applied to the orbital bone, which sits slightly below the eye. It should use right after the serum and before the moisturizer.
Any advice for efficiency? Light tapping motions with your fingertips will help the product absorb quickly and reactivate blood circulation in the affected area.
Read More